Roundhouse Objects by Scott Jones
While many photographers are now packing digital cameras in addition to or instead of their trusty 35mm SLR's, there are still a few individuals who value the craftmanship and artistic expression permitted by film cameras of a larger size. Scott Jones is one such individual who subscribes to the discipline required for photographing with a 4x5 view camera and has graciously shared these photos for our web site.
In the dim light of the roundhouse, exposures may be longer than a minute, which works only for things that are dead still. Yet paradoxically, this kind of photography brings out the gleam in metallic objects, making them seem alive.
SP 4449 smokebox door. Copyright Scott Jones 2002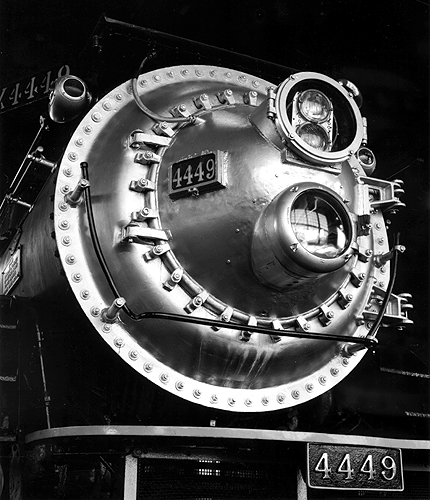 Geometrics - machinist's clamps for holding work on a drill press table. Copyright Scott Jones 2002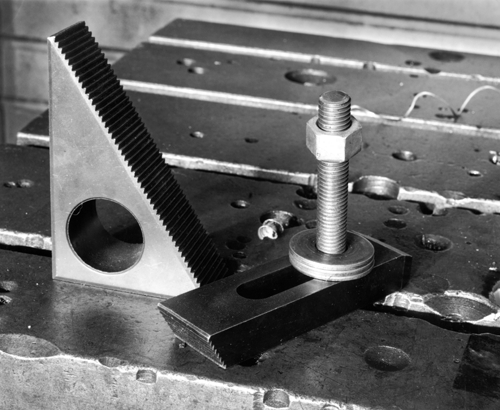 Oblique wheels - SP&S 700. Taken outside of the roundhouse on Oct 8, departing for Montana. Copyright Scott Jones 2002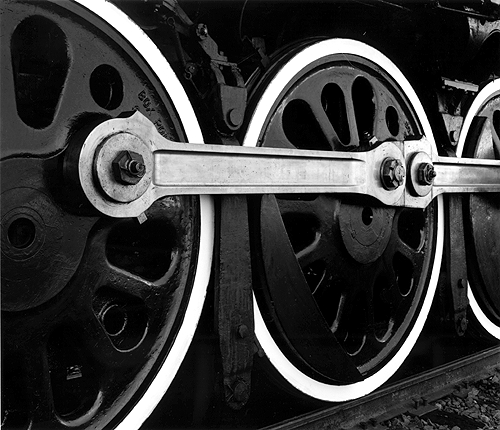 Rods and light - SP 4449. Copyright Scott Jones 2002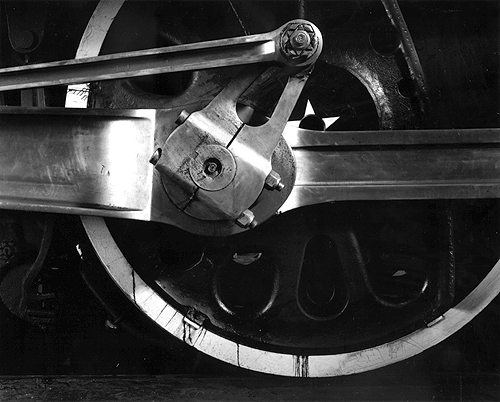 Shavings. Copyright Scott Jones 2002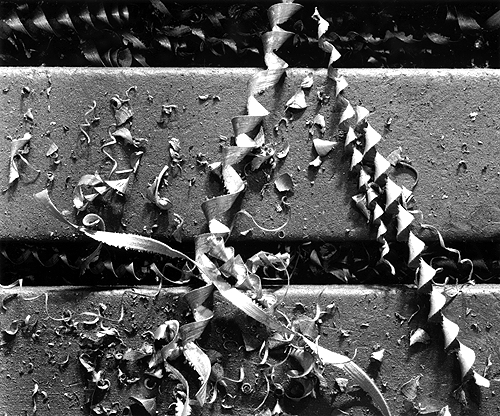 Scott Jones and his view camera. Photo by Terry Thompson.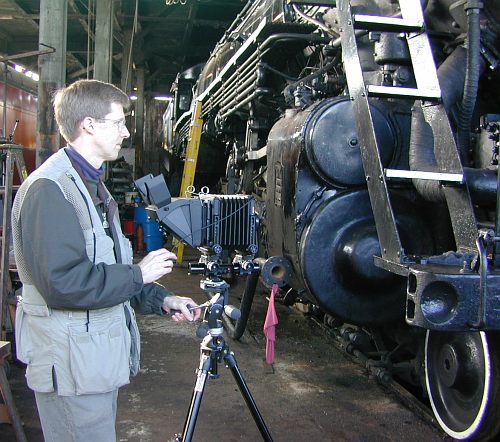 Return to Main Photo Gallery page