2007 Trip to BNSF Vancouver Terminal
We went to BNSF's yard in Vancouver Friday evening Dec 14, then on Saturday the 15th, moved down to the terminal headquarters for their annual holiday celebration. The BNSF Santa Claus arrived in the 700, and went into their tent for the visits with BNSF employee's children.
When we arrived at Vancouver Terminal, we were greeted by an enthusiastic crowd estimated by BNSF at 2,500 people.
All photos by David Thompson.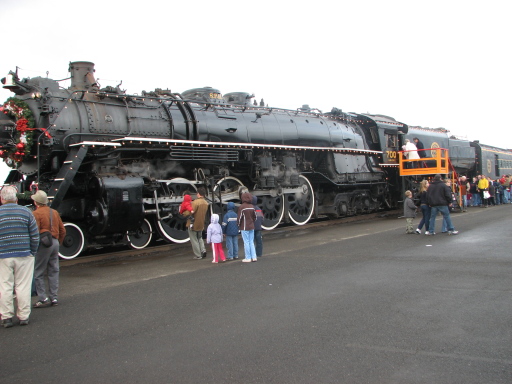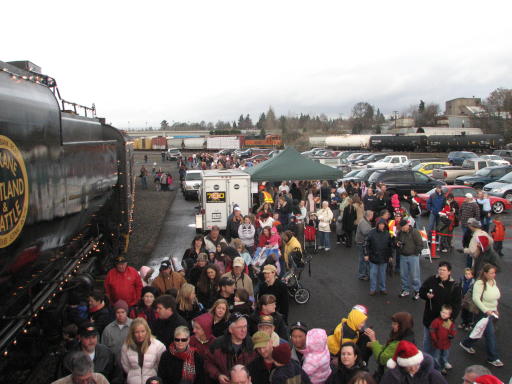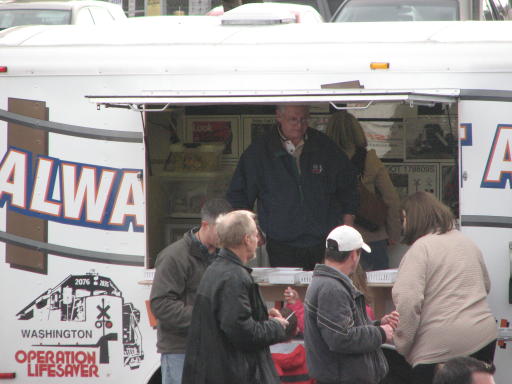 The white trailer with the 700 logo and the awning is the PRPA Concessions trailer.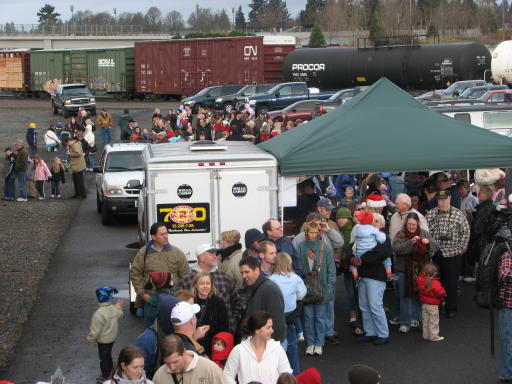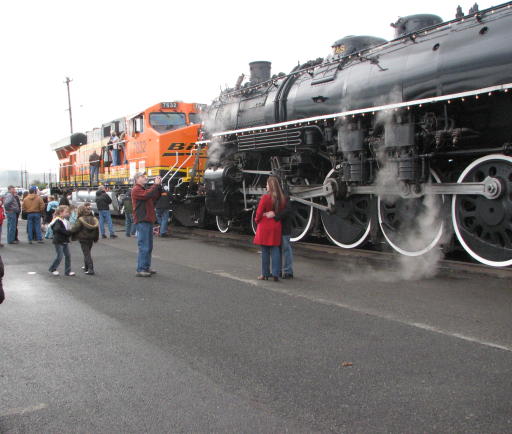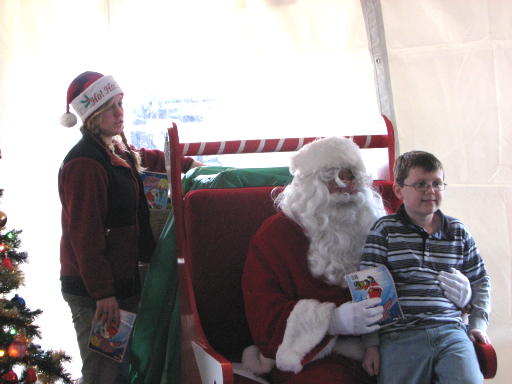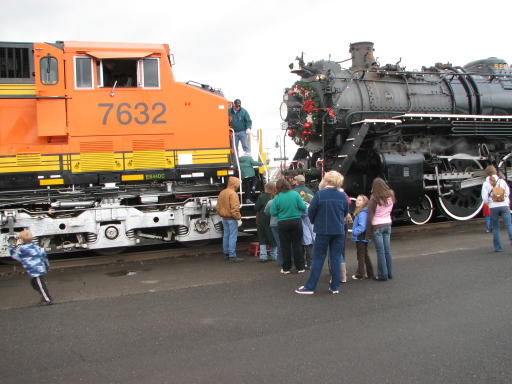 BNSF participated in a Christmas toy drive for needy children, as did individuals within the PRPA. The toys were passed on to the Clark County Sheriff's Office and to the Marine's Toys for Tots. Left to right, BNSF Security, Gus Melonas, BNSF Regional Director of Public Affairs, three US Marines, and Steve Matzdorff, Vancouver Terminal Manager. Behind them is a box of toys that were donated.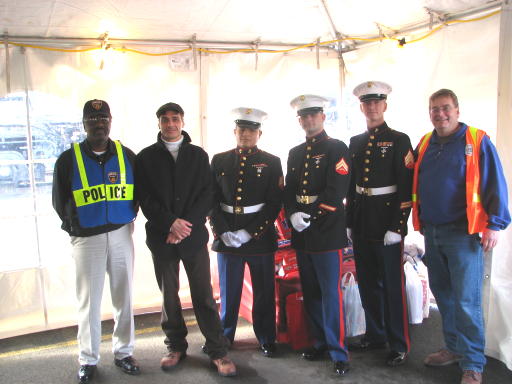 Marines taking away the toys.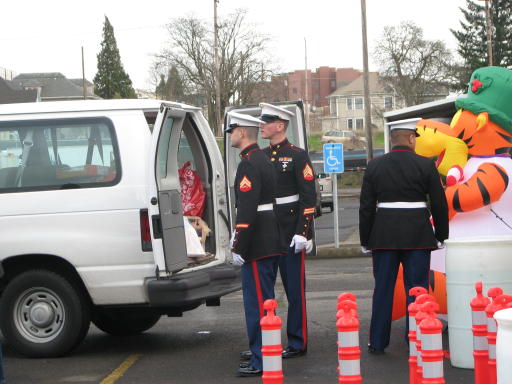 After leaving Vancouver Terminal, we passed through Portland's Union Station, where the PRPA's very own Santa was spreading Christmas cheer.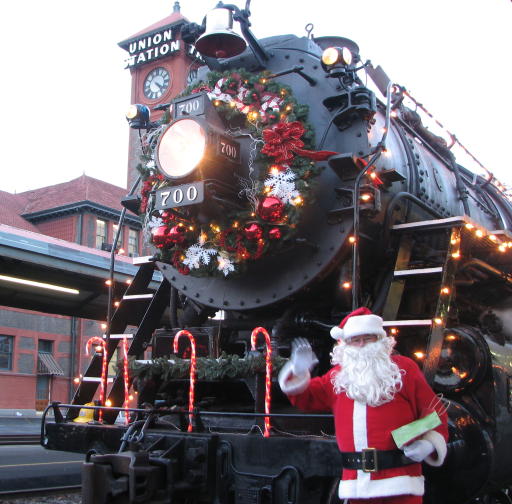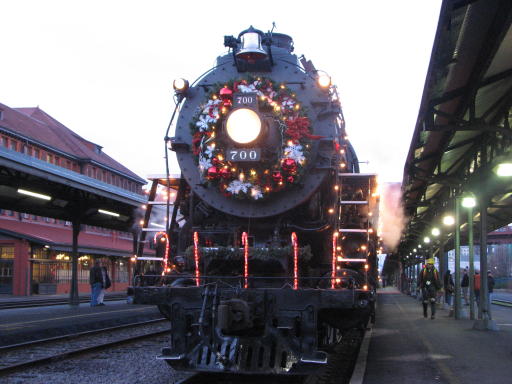 Return to Photo Gallery page