Montana Rockies Rail Tours Excursion will feature SP&S 700
March 22, 2002
The PRPA is pleased to announce that the SP&S 700 will be pulling a Montana Rockies Rail Tours excursion in Oct 2002. The route will be from Sandpoint, Idaho to Billings, Montana and return.
For further information, visit the MRRT web site www.montanarailtours.com
or call 800-519-7245
Special offer for PRPA members
Montana by Steam
Copyright 2002 by J. Craig Thorpe, commissioned by Montana Rockies Rail Tours.
In the tradition of western art, this painting reminds us that the passenger train reveals the wilderness without despoiling it. Here, the Montana Rockies Daylight, headed by the former Spokane, Portland and Seattle #700, leads the October 2002 excursion between Sand Point, Idaho and Billings, Montana.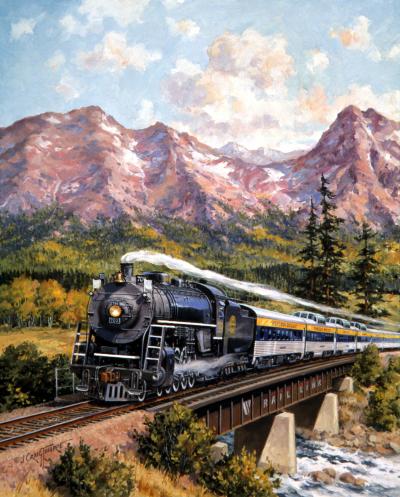 Test Run Sept 29